Celebrating 20 Years of JTO • 1994 - 2014
LATEST NEWS
JT will perform a benefit concert at the Grammy Museum in Los Angeles on September 25, then you can catch him on "The Ellen DeGeneres Show" on September 22, "Jimmy Kimmel Live" on September 25, and finally Austin City Limits (PBS TV) on November 14.
See the Tour page for all the details.
JT's Riverbend Music Center concert scheduled for Friday, July 17 has been postponed due to weather and rescheduled for Sunday, July 26.

JT will be doing a live Facebook Q&A on Thursday, May 28 at 3 p.m. Eastern / 12 p.m. Pacific.
Missed the event? Read the Transcript.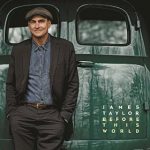 JT will perform on NBC TV's "Today" on June 15 as part of their summer concert series.